Process Excellence Services
WhatsApp Us Your Requirement!

Process Excellence Services The Thought Frameworks Way!
Introduction
Organizations adopt various methodologies to develop their processes in order to achieve their business objectives. There are various standards and practices organizations implement to achieve operational efficiencies We at Thoughtframeworks are expertise in designing the processes specific to the organization business needs. Our expert consultants come with multiple industry process expertise, they deep dive in understanding your business needs and develop customized process solutions for your complex operational challenges resulting in delivering quality solutions to your customers.
Significance
Why are Process Excellence services required

?
We do have a catalog of service offerings but our recommendations are always based on customer requirements. Some of our customized service offerings
Start ups – Business process consulting services 

Governance model/Framework for Business Leaders

Organization – Quality Management system(QMS) development 

Utilization and productivity management.

Lean and Six Sigma implementation 

Measurement system framework development 
Repercussion
What happens if you don't deploy Process Excellence Consultation?
External certifications are very important in any business today. Apart from achieving operational efficiencies, certifications are considered to be key factors in getting new business and increasing revenue which is why process excellence is important.
Methodology
Process Excellence Consultation Bug Hunt Process
Thought frameworks business process excellence consultants have expertise across multiple global standards and certifications.
Some of our major consulting focus areas are
ISO 9001 

ISO 27001

CMMI – DEV 

CMMI – SCV

TMMi
We have delivered various solutions to different organizations, some of our specialized services are
Process Design 
Process strategy & design mapping to business Goals  

Productivity & Utilization setup – Resource and Infrastructure 

Measurement Framework Design 

Organization Quality Management System 

Support Functions – HR, Recruitment, Administrations, Systems, Process Audit Framework

CMMI & ISO

Gap Analysis & Quality Management System design 

Checkpoint Reviews 

Project Facilitation 

Complete implementation and CMMI Assessment Support
Measurement Framework: 
"Data is not only about numbers but a wealth of information with a story attached to it", Measurement framework is a critical system for any organization based on which the performance of the organization, team/function, and Individual is derived. Some common Performance Measurement models are the Balanced Scorecard, Family of Measures, and Hybrid measurement system (Custom). Measurement framework training enables individuals/Organizations to understand the complete measurement framework and you can derive your own Measurement framework for your organization. 
Modules
Process Excellence Modules Covered
Data Types & Metrics,
Process Mapping,
Measures/metrics fitment,
Business Goals Mapping,
Organization Performance Dashboard Derivation
Tools
Process Excellence Tools
Process automation is getting traction in the industry today. There are various tools available in the market to manage certain processes systematically. At times we develop mini tools to manage local processes effectively. We also develop or recommend tools based on client requirements and organization adaptation capabilities. Some key practices where tools are largely implemented in the industry
Project planning 

Risk management 

Resource management 

Metrics BI Reporting
Team
Our Process Excellence Consultant's Team
Our process excellence consultant's expertise & capabilities are spread across multiple practices. Some of our core skill sets are Process framework, Measurement system Analysis, Statistical process control, Six Sigma, Quality Management System design, Risk Management, Capacity/Resource management framework and Capability Maturity Model Integration (CMMI). 
The Thoughframeworkers and their experience in Process Excellence
Adding value to Process Excellence requirements: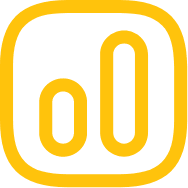 Increase the number of development cycles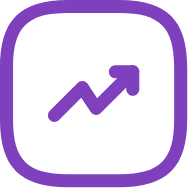 Achieve Resilience and ease of execution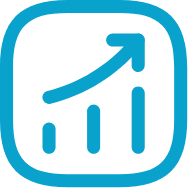 Greater Scalability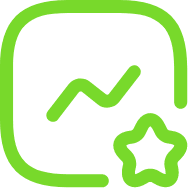 Feature delivery in a timely manner.